If you're into bodybuilding, powerlifting, or fitness in general, you've likely heard of Jeff Nippard. He's well-known in fitness circles as a fitness athlete and YouTuber. His expertise in fitness training makes his content a reliable resource for people who want to improve their bodies.
Aside from sharing fitness content on his YouTube Channel, he also wrote a book titled, "The Ultimate Guide to Body Recomposition." It teaches how to build muscle and lose fat at the same time. 
Despite his achievements in the fitness industry, many are curious about Jeff Nippard's height. In this post, we'll satisfy your curiosity about his height and provide information about his career. 
Jeff Nippard's Height
According to his official website, Jeff Nippard is 5'5 or 165 cm tall. This makes him shorter than the average male in his home country, Canada, who is about 5'9 or 175 cm.
His height also falls below what's considered the ideal height for bodybuilders. Traditionally, the most optimal height for them is between 5'9 and 5'11. However, in more recent years, many bodybuilders falling below this height have won bodybuilding competitions like Mr. Olympia.
Jeff himself has garnered impressive achievements in both bodybuilding and powerlifting, proving that height isn't a major factor in these sports. 
Jeff Nippard's YouTube Channel
With over 3.8 million subscribers on his YouTube channel, Jeff has successfully established himself as a trusted source for evidence-based fitness information and training advice.
He combines his background in biochemistry and his experience as a fitness athlete to provide informative content. This content ranges from educational videos to videos about workout routines, training tips, nutrition advice, and vlogs documenting his fitness journey. 
Jeff Nippard's Bodybuilding Career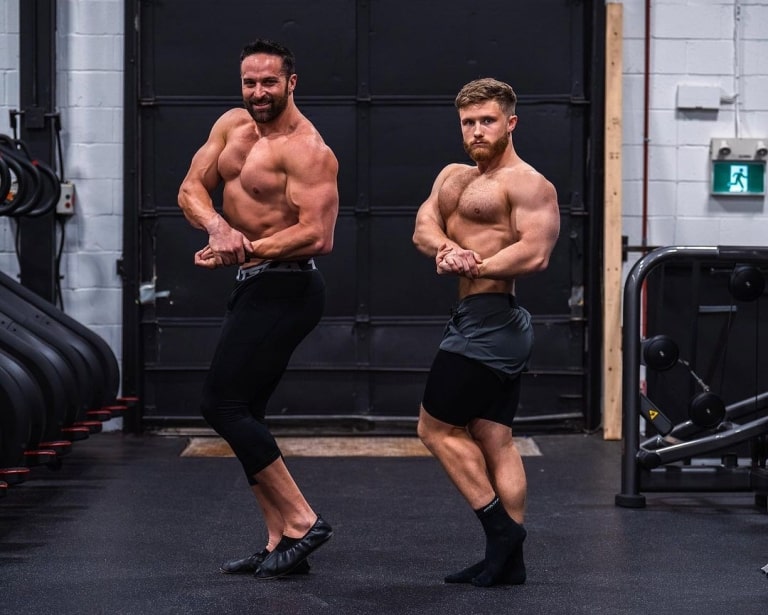 Jeff started training when he was as young as 14 years old, and by the time he was 19, had competed in his first bodybuilding show. 
Two years later, in 2012, he won his first competition, bagging the title of Mr. Junior Canada for Natural Bodybuilding.
He turned pro in 2014, at the age of 23, after winning as the overall champion at the World Natural Bodybuilding Federation's (WNBF) Muscle Mayhem. He also went on to compete in more shows like the Musclemania World Championships and INBF Naturalmania.
When it comes to his bodybuilding style, he's all about high-frequency, high-volume, and progressive overload training. He follows a push-pull-legs routine and mixes things up with a variety of exercises targeting different muscle groups.
Jeff Nippard's Powerlifting Career
View this post on Instagram
Jeff's an internationally-qualified powerlifter. He's competed in several powerlifting meets and holds impressive personal records. 
We're talking about a 502 lb (228 kg) squat, a 336 lb (152 kg) bench press, and a 518 lb (235 kg)—all at a body weight of 165 lb (75 kg).
His approach to powerlifting is low-frequency, low-volume, and high-intensity. He uses a conjugate method that alternates between max effort and dynamic effort days for each lift.
Conclusion
Jeff may not be the tallest of the bunch, but his fitness achievements are towering. He's an example of how height doesn't necessarily determine success or aesthetics in these sports. 
He's also a source of inspiration and education for people who want to learn more about the science behind fitness and health.
---