Imagine growing up as the child of the world's most notorious drug lord. This isn't a movie—it's the life of Manuela Escobar, daughter of Pablo Escobar. Here, we unveil her journey from untold wealth to living incognito.
The Childhood and Early Life of Manuela Escobar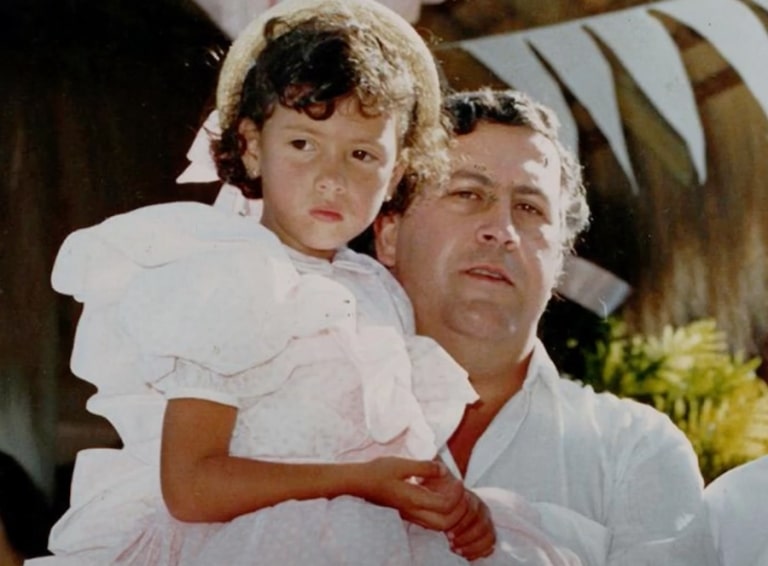 Manuela Escobar was born on May 25, 1984 as the second child and only daughter of Pablo Escobar and his wife, Maria Victoria Henao. Manuela had one older sibling, Juan Pablo Escobar, who was born on February 24, 1977. 
Manuela and Juan Pablo were both born in Colombia, and grew up on the Escobar family's luxurious estate, the Hacienda Napoles. The estate had a Spanish colonial house, a sculpture park, and even a complete zoo, with exotic animals from different continents.
Manuela was dearly loved by her father, evidenced by his lavish gifts, including a life sized dollhouse on her birthday. One time, when Manuela wished for a unicorn, her father allegedly took a white horse and ordered his staff to attach wings and a horn to grant her desire.
In a 2009 interview, Manuela's brother, Juan Pablo, shared that their father had once decided to burn $2 million to keep Manuela warm when she became hypothermic while the family was staying in a hideout in the Medellin mountainside.
Despite living a life of luxury, Manuela and her family suffered immense danger, threats of violence, and constant instability as they were always on the run from Pablo's rival cartels and gangs as well as the law enforcement authorities.
Manuela Escobar's Life After Her Father's Death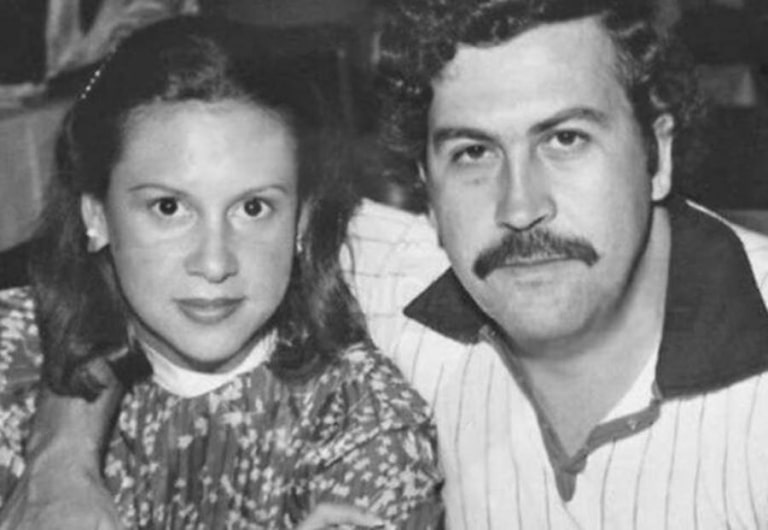 Manuela's life of wealth and indulgence was shattered soon after her father surrendered to the Colombian authorities in 1991, to avoid extradition to the United States. Manuela was only 7 years old back then. Her father was sentenced to 5 years in his self-built prison, La Catedral.
However, in 1992, the government decided to move Manuela's father to a real prison. Upon realizing the threat to his family's safety, Pablo instructed his wife, Maria Victoria, to relocate the children to a government safe house.
In December 1993, Manuela's father was shot and killed on a barrio rooftop in Medellin by the Colmbian National Police. Manuela and her family had no choice but to deal with the consequences of his criminal activities, his enemies, and the law enforcement agencies.
Fearing for their safety, Manuela, her mother, and her brother fled Colombia, and sought refuge in Brazil, Ecuador, South Africa, Mozambique, and Peru. However, no country would accept them, and they even tried to petition the Vatican for help. 
Manuela Escobar and Her Family's Move to Argentina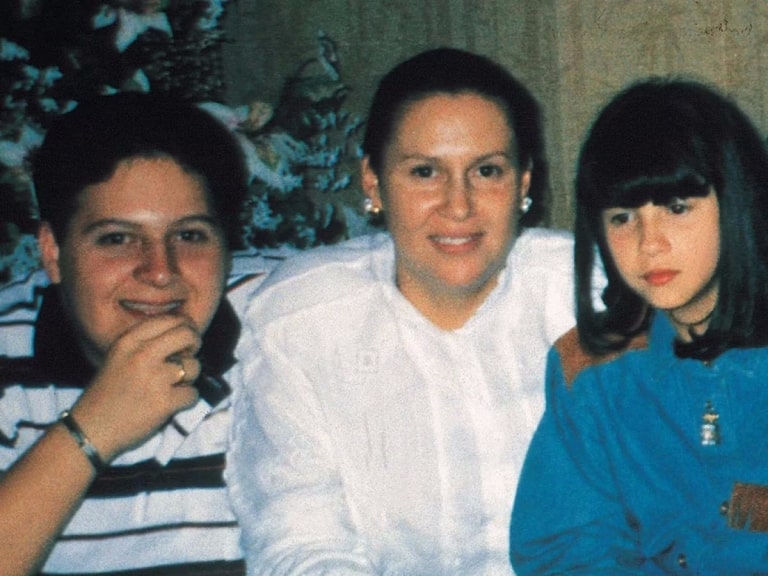 In 1995, Manuela's family managed to stay in Argentina, where they all assumed different identities. Her mother, Maria Victoria, became Victoria Eugenia Henao Vallejo, while her brother, Juan Pablo, lived as Sebastian Marroquin. Manuela became Juana Manuela Marroquin Santos.
The family tried to live low profile lives until 1999, when Argentine authorities discovered their true identities and arrested Manuela's mother and brother for money laundering, illicit association, and falsifying a public document.
Although Manuela wasn't arrested, news circulated about her real identity, and the fact that she'd been living by herself in a residential building, known as Jaramillo. This was all published in a Colmbian news website, called El Tiempo.
Education of Manuela Escobar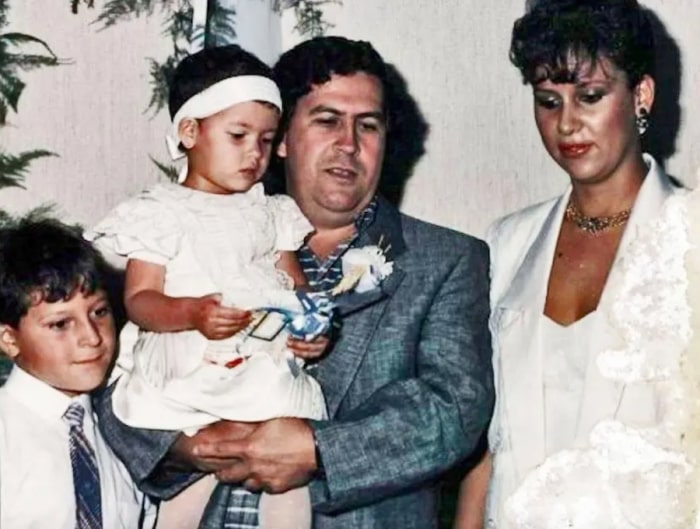 Because of her father's situation, Manuela wasn't allowed to attend school and bond with peers like other children her age. Instead of enroling her in a public school, she received home school lessons from private tutors and had little contact with the outside world to protect her safety.
On one occasion, an explosion at her family's apartment in Monaco caused Manuela to become permanently deaf in her left ear. This occurred on January 13, 1988 when she was just three years old. Safety risks, frequent traveling, and an unstable lifestyle interfered with her education.
However, upon moving to Argentina and assuming new identities with her mother and brother, Manuela was able to pursue further education by studying public relations. This choice reflected her desire to move on from her dark past and build a new life on her own terms.
Meanwhile, Manuela's elder brother, Juan, who had assumed the name Sebastian, chose to study Architecture at the University of Palermo in Buenos Aires, Argentina. 
In an interview with The Architect's Newspaper in 2017, Sebastian explained that he chose the profession because their grandfather was a woodworker, and his mother was an interior designer. He also said that architecture had been his escape, that ultimately saved his life.
Manuela Escobar's Career and Current Life
Since 1999, when her mother and brother were arrested, Manuela decided to remain out of the public eye and live a life of complete privacy. Although little is known about her, she is reportledly still living in Buenos Aires, Argentina.
In an interview in 2015, Juan Pablo, revealed that his sister, Manuela, had been living in fear of being discovered and that those who knew her identity would connect her with her father's crimes. She fears that the people she loves will end up paying for his crimes with their lives.
Because of Manuela's depressive episodes, she has been living with her brother and his wife, who have been caring for her through her mental illness. As for her career, sources state that she had become an entrepreneur with her own businesses, but such claims are unverified.
Meanwhile, Manuela's brother has established a career for himself as an architect and an author. He released the book, "Pablo Escobar: My Father" in 2014, while his mother, Maria Victoria, also published her own book, "Mrs Escobar: My Life With Pablo" in 2019.
Unlike Manuela, Juan Pablo lives in the spotlight as he writes books and grants interviews about his father. He remains active on his social media accounts on Facebook and Instagram. He also participated in Nicolas Entel's 2009 documentary, "Sins of My Father."
Wrapping Up
Manuela Escobar's life's been a wild ride. Growing up as Pablo's kid, she had it all – then lost a lot. She's stayed out of the spotlight, unlike her brother. Her story shows how tough it is to shake off a heavy family rep and find your own way. Today, she's living on her terms, low-key, still dealing with the past but moving forward.