Is your husband saying his money is his? You're not alone. Millions of married couples around the world deal with financial conflict. 
In many cases, this conflict is a leading cause of marriages failing. So, you and your husband must have a clear view of your financial situation and how to handle it together.
In this guide, we'll discuss the underlying issues that often cause financial conflict and how to resolve them.
Understanding the Issue
Before starting to take steps toward resolving the financial issues plaguing your marriage, you should first understand their causes.
Here are the underlying problems that can lead to a marriage going sour due to financial conflicts:
Reasons Behind Husband's Reluctance to Share Money
The first thing to consider is why your husband may withhold money or even information about his finances from you.
The Power Dynamic
It's often not something people want to address head-on, but money is one of the main factors contributing to the power dynamic in a marriage.
If your husband is the primary breadwinner in the household, he's the one wielding more power in the relationship. This is true even if he doesn't come out and say it directly. 
The same applies when the husband keeps all financial information to himself. He has complete autonomy over how the money is managed and spent.
Oftentimes, husbands are reluctant to share their finances with their wives because they worry that this will upset the established power dynamic in the household, complicate things, and create more conflicts.
Disapproval of Wife's Spending Habits
Another reason a husband may be wary of sharing money with his wife is that he disapproves of her spending habits.
If the wife has shown poor judgment before and spent money on things beyond her husband's budget, he may not be willing to give her the chance to do so again.
Communication Barriers and Misunderstandings
The second factor behind marital financial issues is closely related to the first. Communication is key in all relationships, and marriages are no different, especially in terms of financial matters.
A lack of open discussion between spouses about their finances is a cause for concern. It can ultimately prove to be the reason for the marriage's demise.  
Negative Impact of Financial Conflicts on Marriage
Failing to address financial conflicts and letting them grow can significantly harm a marriage's health.
If you don't attempt to resolve these issues, resentment between you and your husband will fester until it reaches a tipping point.
Two out of every five marriages that end in divorce reach that point due to financial conflict.
Strategies for Addressing the Issue
If you're experiencing financial issues in your marriage, there are several measures you can take to mitigate the conflict.
Here are some of them:
Open Communication and Active Listening
Many couples who are otherwise very open with each other about all topics are uncomfortable discussing financial matters. It's important to get past this barrier and have honest discussions about money in a marriage.
When talking to your spouse about such a sensitive issue, ensure you're respectful, actively listening to them, and understanding their perspective. Don't fall into the trap of listening just to respond.
Creating a Joint Budget and Financial Plan
A major part of the aforementioned discussion should be to put your minds together and devise a feasible and fair budget that matches your financial goals as a couple. Doing so will shed light on how to manage your finances moving forward and help reduce conflict.
There are several software available on the market which can assist you with budgeting.
To set clear financial goals and plan for them, you should make sure that these goals follow the S.M.A.R.T framework. This acronym stands for: specific, measurable, achievable, realistic, and time-based.
Once you've agreed on your financial goals, it's time to budget and plan for them. This involves two aspects: your income and your expenses.
When gauging your income, you should focus on net income. This is the money coming in after you've deducted taxes. Considering net income instead of gross income gives you a better idea of your spending power.
On the other side of the spectrum are your expenses and obligations. You should calculate how big of a chunk they'll take out of your net income and see how much you'll need to save to achieve the financial goals you set.
Seeking Financial Counseling and Therapy
Another measure that can go a long way in resolving the financial conflicts plaguing your marriage is to seek professional help in the form of financial counseling.
Doing so allows you to learn how to avoid coming to blows over financial matters and solve the issue through open and honest conversation. 
This leads to a happier marriage with less time spent fighting and more time enjoying each other's company.
Not only can counseling and therapy reduce conflict, but it can also allow you to get a better handle on your finances. It teaches you how to manage your money more effectively as a couple.
Additionally, the communication techniques you'll learn through counseling will cascade into your other relationships. You'll be able to communicate with your loved ones more effectively, leading to healthier relationships with those close to you.
Legal and Practical Considerations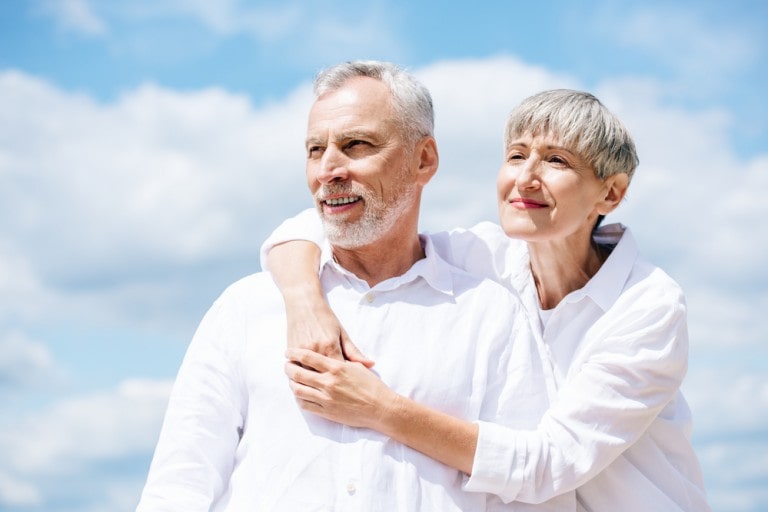 You should also keep in mind the legal and practical aspects of financial matters in a marriage. Here are a few pointers:
Understanding Marital Property Laws
Marital property laws revolve around how the property of both spouses is legally viewed. 
In general, the property you own before you tie the knot is considered exclusively yours. The same is true for any property you inherit, even after marriage.
Additionally, some couples choose to sign prenuptial or postnuptial agreements to avoid legal conflicts down the line.
There are two main classes of marital property law in the United States. Here's a brief overview of each one:
Common Property Law
Most American states abide by common property law. This system stipulates that any property purchased or acquired in any way by either spouse is owned exclusively by that person. 
However, the deed to the property must be in that person's name for sole ownership to apply. If the property is in both spouses' names, they both own it.
Community Property Law
A few U.S. states, including Texas, Wisconsin, and California abide by community property law.
Under this legal system, all property and assets that are acquired by either spouse during the marriage are considered jointly owned by both parties.
Discussing Financial Responsibilities and Obligations
Moving on to the practical considerations of marital financial matters, married couples must make everything clear in terms of financial responsibility. This entails reaching a consensus regarding who's going to pay for what during the marriage.
The earlier you have this conversation and set things straight with your spouse, the less likely you'll have significant financial conflicts in the future.
Developing a Fair and Equitable Financial Arrangement
Building on the previous point, the arrangement of responsibilities and obligations reached by you and your husband should be considered fair by both of you.
You should think long and hard about the consequences of your promises or commitments. This is because they can be held over you throughout the marriage and build resentment, leading to a highly unpleasant experience. 
Dealing With Emotional and Relationship Issues
In most marriages, the two spouses are likely to have tied the knot because they have deep feelings for one another. Therefore, we can't discuss the issues that may arise in a marriage, financial or otherwise, without mentioning the underlying emotional aspect.
Building Trust and Mutual Respect
The most important aspects of any relationship are trust and mutual respect. When you're in a relationship with someone, you're inherently vulnerable to them. 
For this relationship to be healthy and sustainable, you need to be able to trust that your partner respects you enough not to take advantage of your vulnerability.
This is especially true in terms of sensitive issues such as financials.
Addressing Power Dynamics in the Relationship
As previously mentioned, the financial setup of a marriage has a significant bearing on the power structure.
Therefore, you should openly discuss this aspect of your marriage with your spouse to avoid it becoming an issue in the long run.
Promoting Mutual Support and Shared Goals
On another note, you shouldn't allow your relationship with your spouse to become adversarial. You should aim to have shared goals and aspirations that you work on reaching together.
Conclusion
If your husband says his money is his, you may be on track for financial conflict in your marriage.
However bleak this may seem, there are several solutions to your problems. First and foremost, they involve open and honest communication between you and your spouse. 
You can help facilitate this through the help of a financial counselor or therapist. Additionally, you and your husband can have a long sitdown to set financial goals for yourselves and plan a budget to reach them.