You arrive home after a long day, eager to enter your garage, but your trusty keypad refuses to cooperate. Even after carefully entering the code, the garage door remains closed.
Such a situation leaves you wondering: why is my garage door keypad not working?
In this article, I'll unravel this mystery, exploring six possible causes that prevent your garage door keypad from working. So, stick around for all the details!
1. Incorrect Pin
This may seem like a no-brainer, but entering an incorrect PIN can be the reason your garage door keypad isn't working. Try entering the code once again.
Don't repeat the process if the garage door opener doesn't accept it. That'll only cause the keypad to lock as a security measure.
Sure, that prevents strangers from using this garage entry system. However, you may need to reboot it for the keypad to work again—too many steps, which can be a hassle.
Instead, test to see if you've set a temporary PIN. Once it expires, you'll only be able to open the garage door from the inside using this code.
The good news is that resetting your keypad PIN is a straightforward process. To do so:
Go to your garage door opener (not the wireless keypads).

Open the cover panel.

Press the learn key, a small, squared, colored button that's usually purple, orange, or yellow.

Enter a new PIN on the keypad. Your garage opener should flash or make a clicking sound after this step.
2. The Batteries Are Dead
A dead battery is probably the easiest to fix. Yet, it's one of the problems that are easy to overlook.
While it can vary depending on the model, most modern garage keypads use 9-volt batteries. Older models may require 12-volt batteries.
Generally, these power sources can last up to 5 years. However, the life expectancy differs depending on several factors, including the quality of the battery, the load, and environmental conditions.
In practice, you may need to change your garage keypad batteries annually.
How to Know If a Garage Keypad Battery Is Dead
To troubleshoot if a battery is dead, lift the keypad cover to access the keys and press any button. If it lights up, then the power source is working.
However, if that wasn't the case, you probably need to change the batteries. Before you begin, make sure to take proper safety precautions since 9-volt batteries are a fire hazard. Just put on a pair of nitrile gloves and wear safety goggles.
After that, here's what to do:
Locate the battery's cover at the bottom of the keypad.

Put a bit of pressure on the door and push it down to remove it.

Remove the old battery, cover its posts with electrical tape, and dispose of it safely.

Replace the battery with a new one and slide the cover to put it back.

Test if the keypad is working again.
3. Faulty Buttons
Faulty keypad buttons are another possible reason your garage door opener isn't working. However, this problem can be trickier than it seems.
That's because several reasons can cause the keys not to work properly. Accumulated debris or poor button connections are among these factors.
Before you jump to the conclusion that your keypad buttons are malfunctioning, check if there is any dirt sticking the keys together.
Troubleshooting this problem is simple. All you have to do is press each number and wait for the keypad to light up.
If a key doesn't work, it's either stuck or damaged. Of course, in the latter case, you have to change the keypad. Alternatively, you can choose a code that doesn't contain that number.
You can also give the pad a good cleaning. Grime can build up and prevent the buttons from working.
Simply use an appliance cleaner and a clean cloth to wipe the pad's surface. You can also use diluted rubbing alcohol. Try to get between those keys using a swab.
Disassemble the keypad and brush any dirt or grime from its inner components. Follow the manufacturer's instructions to help you with this step.
4. Programming Issues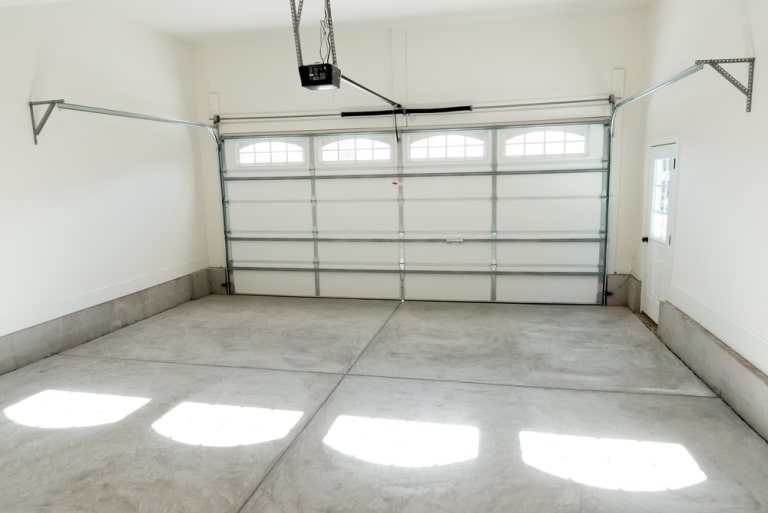 If you tried the above methods and the keypad isn't still working, you might need to reboot it. This step is also essential when replacing an old keypad. It can also be required when resetting the PIN or replacing the battery.
All you have to do is turn off your garage door opener and unplug it. Wait for around five minutes or as instructed by the manufacturer. That's to erase the memory data and reprogram it. Turn the system back on, enter the new code, and you're done!
5. Damaged Keypad
Most garage door wireless openers are placed outside your home. Many harsh environmental conditions, like rain, high temperatures, and dirt, can wear this device down.
Even sunlight can damage the plastic cover. That's because it contains UV radiation, which can degrade materials over time.
Wires are among the sensitive components that can wear and tear due to outdoor conditions. Try detaching and reattaching them. Unfortunately, you'll have to purchase a new keypad if the former step doesn't fix the problem. Here's how to reinstall it:
Take the necessary

safety precautions

when dealing with electrical repairs to avoid accidents.

Remove the battery cover and unscrew the bottom half of the keypad.

Lift the keypad off gently and slide it off the mounting screw.

Slide the new keypad down and align it to fit the screw.

Put the bottom screw back on using a screwdriver.

Reinstall the 9-volt battery.

Push the battery cover back and program the new keypad.
6. Signal Interference
Unlike the above, signal interference isn't a mechanical issue. It has to do with the location or installation surface.
To detect if your keypad isn't working due to signal issues, detach it from the wall and test it. If the garage door opens, you need to adjust its position.
You can also consider installing a wooden or plastic pad between the keypad and the walls to act as a signal barrier. If that doesn't work, you may need to change the location.
Wrapping Up
So, why is your garage door keypad not working?
Several mechanical issues can cause your garage opener's wireless control to not work. These include incorrect PINs, dead batteries, programming issues, and faulty buttons. Signal interference can also stop your keypad from functioning.
The good news is that these problems are easy to troubleshoot and fix. Whether you need to reboot or change the device, you can tackle the above causes yourself and access your garage smoothly!