I've always thought that hair can make or break a look. After all, it frames the face and gives us a chance to reflect our favorite aesthetics. However, there's more to hair than just that. It could symbolize power, a desire for change, or spirituality.
Because it can be hard to express intangible feelings like this in normal conversations, people resort to hair quotes to put their ideas and emotions into words.
In this post, we'll take a look at how that's possible.
Inspirational Hair Quotes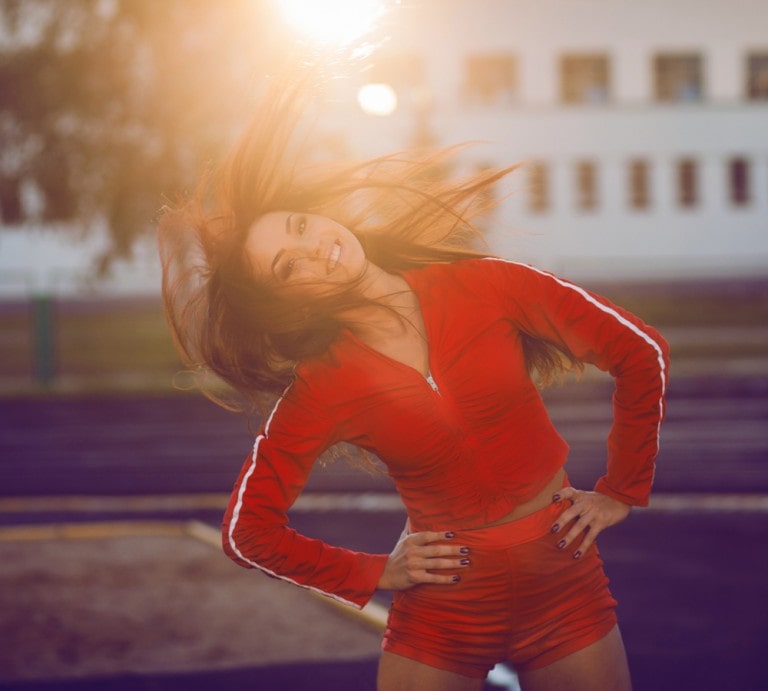 There's something about good wordsmithing that gets us hyped up and ready to conquer the world. You can actually see this effect in inspirational quotes in general—not just hair-related ones.
In essence, powerful words show us that other people believe in our potential (or beauty, in this case), which makes us more likely to jump on the message. However, when we're talking about uplifting hair quotes, we're looking for something a bit more specific: self-esteem boosters.
As it happens, not all quote types fit the bill.
According to a Frontiers in Psychology article, the quotes that help with self-worth and confidence are the empowering affirmation statements that address people directly. So, we'll be looking for the second-person point of view (you) and positive messages for maximum effect!
7 Uplifting Hair Quotes
Here are some examples that will get you to give your hair the love and attention it deserves:
"Invest in your hair. It's the crown you never take off."

"Your hair is the ball gown you never take off."

"On days where you can't express your bouncy personality, at least you can have some bounce in your hair."

"You get a haircut and feel positive and ready to take on the day." –

Kristin Maldonado

"Your hair is your best accessory." –

Kristy Fi

d

anza

"Your hair shines the way your heart loves."

"It doesn't matter if your life is perfect as long as your hair color is." –

StacyK
How and When to Use Inspirational Hair Quotes
You can use the affirmation-like quotes as captions for an Instagram post where you flaunt a new haircut or some dazzling highlights. However, there are a few ways to reap the benefits while keeping things off social media.
For one, I think these quotes would make fantastic posters for your room. You might even find decals and stickers with similar ideas to slap on your laptop or bag—just to give you a small confidence boost every day!
Humorous Hair Quotes
As hard as it is to admit, you won't be able to flaunt your gorgeous locks all the time. After all, bad hair days are a thing.
The good news here is that finding joy in the situation and making a light-hearted joke can actually help ease the tension. In fact, PsychCentral reported that approaching embarrassing situations with humor can give us a sense of control.
Plus, since laughing is contagious, a witty quote can turn what would have been an uncomfortable conversation about a hair mishap into a pleasant experience for you and everyone involved!
7 Hair-Larious Hair Quotes
Let's take a look at some of my favorite funny yet relatable quotes.
"I make hair contact before I make eye contact."

"I'm as free as my hair." –

Lady Gaga (Hair)

"It's not gray hair. It's a platinum highlight!"

"You can't control everything. Your hair was put on your head to remind you of that."

"Thank you, humidity. I've always wanted to be the Lion King."

"Do I want bangs? Or do I just need to talk about my feelings?" (I recommend a

quick questionnaire

if you're seriously wondering!)

"Never let an angry sister comb your hair."
How and When to Use Funny Hair Quotes
Do you know how sometimes you take pictures that would have been perfect if it weren't for a hair mishap? Well, I'm way too familiar with the feeling, and rather than just let the picture sit in my drafts or delete it for good, I post it but with a humorous quote.
It would also be handy to familiarize yourself with some short, popular ones (like Lady Gaga's lyric quote). This way, you'll have a witty comeback ready for those bad-hair days in the classroom or the office!
The key here is to be able to poke fun at yourself without taking the situation too seriously. Odds are, everyone around you has had an unflattering cut or chose the wrong color at some point.
Cultural Hair Quotes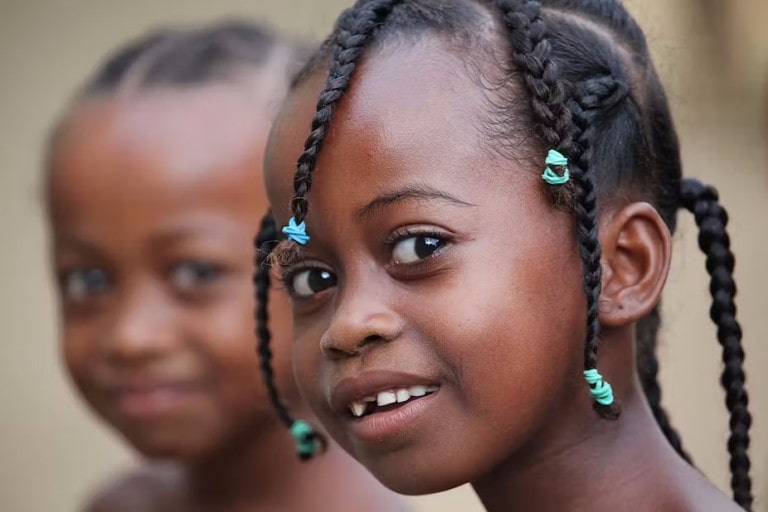 Because hair is so symbolic, it's a powerful tool for expressing cultural identity and heritage.
Take for instance, how the "braids of love" in Madagascar are a sign of romantic interest, or how the burning fallen strands is a way of releasing its energy back to nature in Native American cultures.
The thing is, it's not always easy talking about cultural differences. However, finding the right quote can make things a bit easier. In a few elegant words, you could remind yourself of your heritage and share it with pride.
7 Cultural Hair Quotes
Check out these quotes and sayings for inspiration:
"My hair is my heritage."

"Who taught you to hate the texture of your hair?" –

Malcolm X

"My hair is not just for fashion. It's part of my heritage. It's a statement of pride." -Terrence 'T.C.' Carson (

as Kyle Barker in Living Single

)

"It's more than just hair."

"I keep my hair curly and natural because I really just wanna show who I am." –

Alessia Cara

"We don't go natural. We return. Natural is where it began."

"I want to know my hair again, to own it, to delight in it…" –

Paulette M. Caldwell
How and When to Use Heritage-Related Hair Quotes
As captions or Tweets, these types of quotes can be a double win. For one, they would help you celebrate your heritage. Plus, they can open conversation doors to talk to your friends and colleagues about the symbolic values that your hair holds for you.
Keep in mind that this effect works both ways. So if you see one of your friends post a picture of a hairstyle or hair-related ritual that you're not familiar with along with a quote, look up the quote to find out the context.
Of course, you can always ask them—just make sure you're being genuine and respectful!
Conclusion
The right hair quote can motivate you to hit the salon, try new looks, invest in your care routine, embrace the messy days, or even celebrate your heritage.
With an open mind and some curiosity, we can use these quotes to spark meaningful conversations. Hopefully, this is going to be a first step in celebrating all the different ways that our hair expresses its resilience and beauty!